Advanced blending
made simple.
Maste
r
your Machine Ultra-
Fast...
with our 1 hour tip-packed MasterClass.
Create delicious foods more quickly & more easily...
with Nate's Patented Tamper Stick!











Easy- Breezy- LEM🍋N- Squeezy

A Smart-Scoop™ For all...


I wish I used my blender to it's potential

I want it to be easy and precise as possible

I'd like to save time and energy in the kitchen
You're in the right place.
Quickly, Safely and Accurately measure ingredients, liquids, powders all with the least amount of dishes, possible!
Guarantee it tastes the way YOU want it, before serving it!
Every. Single. Time.
The only question is, Blendtec or Vitamix?

Which Brand Powerblender Do You Use?
We'll Show Only Tampers That Are Compatible With Your Machine For 100% Peace Of Mind When You Order

LITERALLY,
Learn To SAVE THOUSANDS PER YEAR Via Blending
With Our Digital Products For Blender Owners
Saving $2.05 per day for 1 person equates to $28 a week for 2 people. Which equates to $1495.89 a YEAR! Which is almost $15,000 in a decade! This doesn't include the amount of food-fridge-waste that can be prevented!
Our Top Selling Accessories for Use in: Vitamix®
Our Top Selling Accessories for use in: Blendtec®
Our Top Selling Digital Products
Need A Gift For A Loved one?
What Our Amazon Customers Say
Love, love, love this blender tamper and spatula. I saw this tool on a blender support page. It is very well made. Thoroughly thought out design for effective use. The measuring spoon built in to the tamper is great for adding the last bit of seasoning or salt before or during blending.
- Kelly, Verified Amazon Buyer
I've had a Blendtec for years. And since day 1 it has had trouble with frozen treats. I've followed the recipes that came with the machine, but no dice. Cavitation has been my nemesis, and I'd have to stop the machine, scrape, stop, scrape and the results were not ideal. This product helps me make sorbets, nice creams, and protein ice creams with less fuss.
- Jane, Verified Amazon Buyer
Finally a tamper perfect for blendtec! I've bought some before designed for vitamix that were always too long, but this one is perfect. Finally get a smoothie to mix well without having to add so much liquid.
- Becka, Verified Amazon Buyer
I read about this wonderful tamper. It has truly been the answer to my wishes, and now I have the best of both worlds...a Blentec and a reliable tamper!
- NOSOS, Verified Amazon Buyer
Tamperla®, Unlocking The "Power" In PowerBlending...

Join the Free Mini Course + NEWSLETTER!
Tip Videos, Coupons, Freebies, NEW product launches, discounts and
of course blending tips & recipes!
JOIN FOR FREENOW BELOW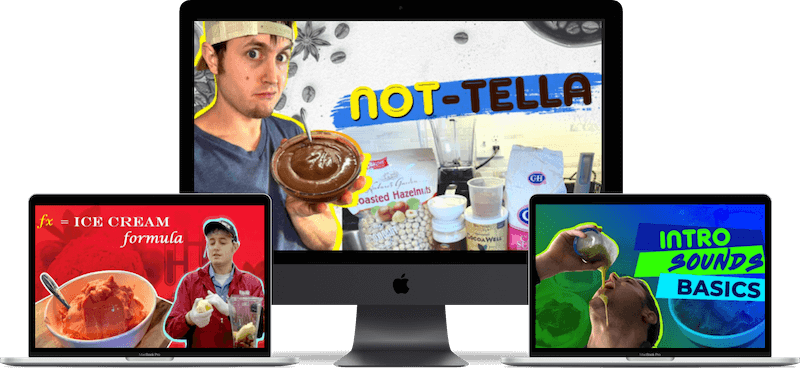 Also get his blendology ebook with proven delicious recipes, which he utilized over 5.5 years of demonstrations, for FREE!